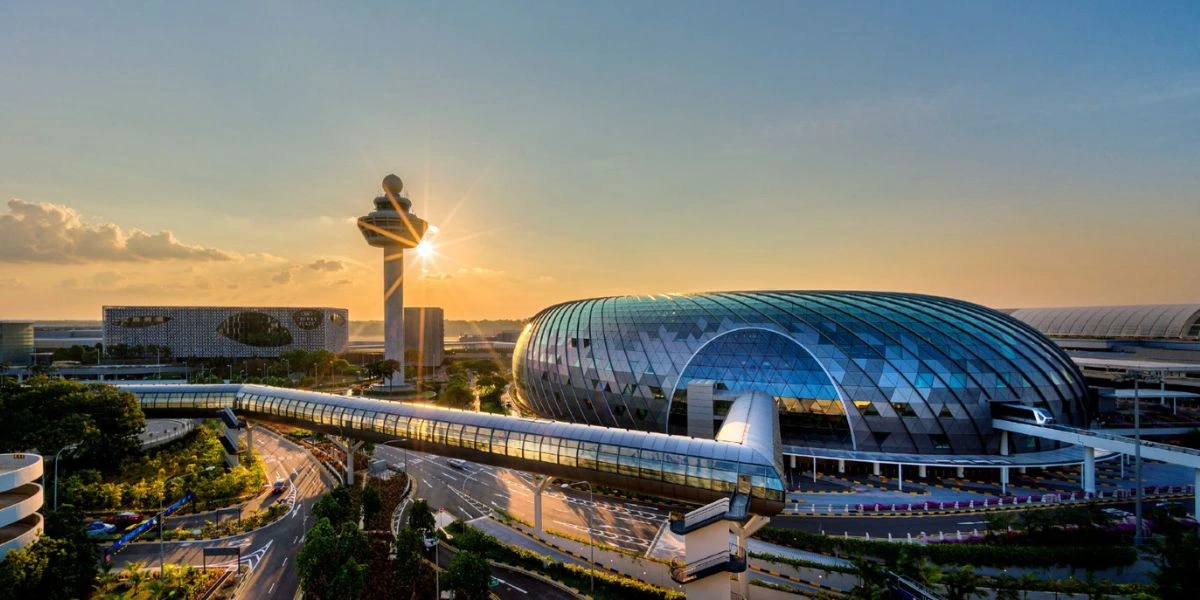 One of the best airways in the world, Qatar Airways, offers exceptional services to its passengers. It has a long history of providing its customers with excellent, top-notch services. One of its airways is situated in Singapore, helps travelers by offering best services. Its goal is to satisfy the needs of travelers passing through the same region.
The Qatar Airways Singapore office is located in 3 Church Street Samsung Hub in Singapore. The office gives plenty of facilities that are designed to make it possible for travelers to ask inquiries such as Flight Ticket Booking, Online Check-in and Flight Ticket Rescheduling etc. It is open Monday through Friday from 9:00 am to 5:00 pm.
The Qatar Airways Singapore Airport office is staffed by a team of experienced and dedicated customer service professionals who are committed to providing excellent support to customers.
Contact Details of Qatar Airways Office in Singapore
Customers can reach Qatar Airways office in Singapore by calling +800 189 1060 or by sending an email to support@qatarairways.com with any questions.
It also offers a website where passengers can learn more about additional travel policies or information pertaining to reservations. Customers can visit https://www.qatarairways.com/ to make reservations and to learn more. Passengers can ask questions and use the services of the Airways' customer service representatives for assistance with travel-related matters.
Qatar Airways Singapore Office Address
3 Church Street Samsung Hub
Singapore #13-01, Singapore
049483
Qatar Airways Singapore Office Contact Number
800 189 1060
Fax
+65 6221 3504
Working Hours
9:00 am to 5:00 pm (Monday – Friday)
Closed on Weekend and Public Holidays.
Customer Service Phone Number
+1 (877) 777-2827
Help Center
Visit Here
Qatar Airways Online Check-In & Flight Status
Visit Here
Privilege Club
Visit Here
Qatar Airways Baggage Allowance
Visit Here
Nearest Airport
Singapore Changi Airport (SIN)
Head office of Qatar Airways
The head office of Qatar Airways is located in Doha, Qatar. The airline's headquarters is situated in Qatar airways towers. It operates a hub-and-spoke network, flying to over 150 international destinations across Africa, Europe, Asia, the Americas, and Oceania.
Additionally, the head office oversees relationships with other airlines, governmental organizations and stakeholders. It also manages the partnerships and alliances between airlines.
​​​​​​​​​​​​​​​​​​​​​​​​​​​​​​​​​​​​​​​​​​​​​​​​​​​Nearest Airport from Qatar Airways Ticket Office Singapore
The nearest airport to Qatar Airways Singapore Airport office is Singapore Changi Airport (SIN)
It is located approximately 20 kilometers, easily accessible, and 13 miles northeast of the main Singapore City.
One of the busiest airports in the world, it offers nonstop or direct flights to locations in Asia, Africa, Europe, North America, and the Middle East. From the airport, it manages over 100 airlines.
The airport is a significant international hub that serves Singapore. It has four terminals altogether, but only Qatar Airways use terminal 1 for arrivals and departures at Singapore Changi Airport.
Singapore Airport Name
Singapore Changi Airport (SIN)
SIN Airport Address
Airport Blvd., Singapore
Airport Phone Number
+65 6595 6868
Airport Code
IATA: SIN
ICAO: WSSS
Total Number of Terminal
Four Terminals
Arrival and Departure Terminal of Qatar Airways at Singapore Airport
Terminal 1
SIN Airport Location
Get Direction
Types of Planes / Aircrafts available with Qatar Airways
Qatar Airlines is dedicated to giving its customers a safe, enjoyable, and effective travel experience with a number of contemporary and adaptable fleets.
Qatar Airlines offers a variety of different types of aircraft, including the following:
1. Airbus A380
2. Boeing 787
3. Boeing 787
4. Airbus A350
5. Airbus A350
6. Airbus A340
7. Airbus A340
8. Airbus A330
9. Boeing 787-8
There are many different models that Qatar Airlines has operated. It has seen the 727, 747SR, and 747SP with Boeing. Together with Airbus, it has flown the A310 and fleet.
In order to maintain the greatest levels of safety, effectiveness, and passenger comfort, the airline is constantly modernizing its fleet.
Queries and Concerns Addressed at Qatar Airways Singapore Office
The employees at the Qatar Airlines office are committed to giving passengers a hassle-free journey.
They enable passengers to come by and ask questions and receive prompt responses.
Customers can meet their needs by going to the Qatar Airlines desk. The staff responds quickly and offers correct assistance and information.
Flight Ticket Booking
Flight Ticket Cancellation
Flight Ticket Rescheduling
Online Check-in
Airport Counter Check-in
Airport Self Service Kiosk Check-in
Unaccompanied Minor Service
Baggage Allowance
Duty Free Allowance
Flight Information
Airport Lounges
Visa Information
Missing Luggage
Immigration Services
In-Flight Wifi
Airport Wifi
In-Flight Entertainment
Airport Facilities
Delayed Flights
Visa on Arrival
First & Business Class Enquiries
Economy Class Seats Enquiries
KrisFlyer Membership Services
In-Flight Meals
Qatar Airways Headquarters Address and Contact Details
| | |
| --- | --- |
| Qatar Airways Headquarters Address | Qatar Airways Qatar Airways Tower Doha, Qatar |
| Phone Number | +974 4022 6000 |
| Fax Number | +974 4462 1533 |
| Email ID | infodesk@qatarairways.com |
| Established on | November 22, 1993 |
Services offer by Qatar Airways office in Singapore
A variety of travel services are offered by the Qatar Airlines office in Singapore. Customers can use the following services by calling the Qatar Airlines Singapore phone number :
1. Extra comfort
For passengers who want a more comfortable flight, Qatar Airlines offers an additional comfort option. More legroom, priority boarding, and complimentary meals are all part of this package
2. Vacation Deals
The office offers discounts off of all international trip packages with no cancellation fees at the airport. By booking a flight, hotel, and rental car all at once, customers can save time and money.
3. Hotel Stays
Discounts are available to customers at hotels and resorts. All customers have to do is go to the check-in counter or dial Qatar Airways' Singapore number.
4. Trip Insurance
Customers can also get information on travel insurance alternatives from the Qatar Airlines office in Singapore.
5. Airport Lounge
Customers flying with Qatar Airlines and elite members have access to information on airport lounge access. For a cost or as part of their fare class, travelers can enter the Qatar Airlines lounge at the Singapore Airport.
All things considered, the Qatar Airlines office in Singapore is committed to provide top-notch customer service. They ensure that the customers get help. The office is prepared to serve, whether customers need assistance with flight bookings or have inquiries regarding reservations.
Frequently Asked Questions (FAQs)
Where are the Qatar Airways Lost baggage counters located at Singapore airport?
If you believe you lost an item in the terminal at SIN, please contact the Lost and Found Office. Baggage Claim Counter at Singapore airport is located at Terminal 1.
Can I Book Cargo service from Qatar Airways Singapore Office?
Yes, the Qatar Airways ticket office Singapore at Terminal 1 offers flexibility and efficiency for all kinds of shippers.
Qatar Airways Singapore Office allows me to make modifications on my ticket?
Yes, provided that the changes need to be requested up to 3 hours before the scheduled departure.
Can I book unaccompanied minors services from the office in Singapore?
Yes. Please ensure that the parents must carry the following documents – 
Qatar Airways unaccompanied minor form
Photo ID/passport of the unaccompanied minor
Photo ID/passport of the parents who would be dropping off the child
Name, address, and contact number of the person who would be dropping off the child
What to bring at the Qatar Airways office in order to cancel the flight?
Passengers need a booking reference and the last name to request the flight cancellation/changes.