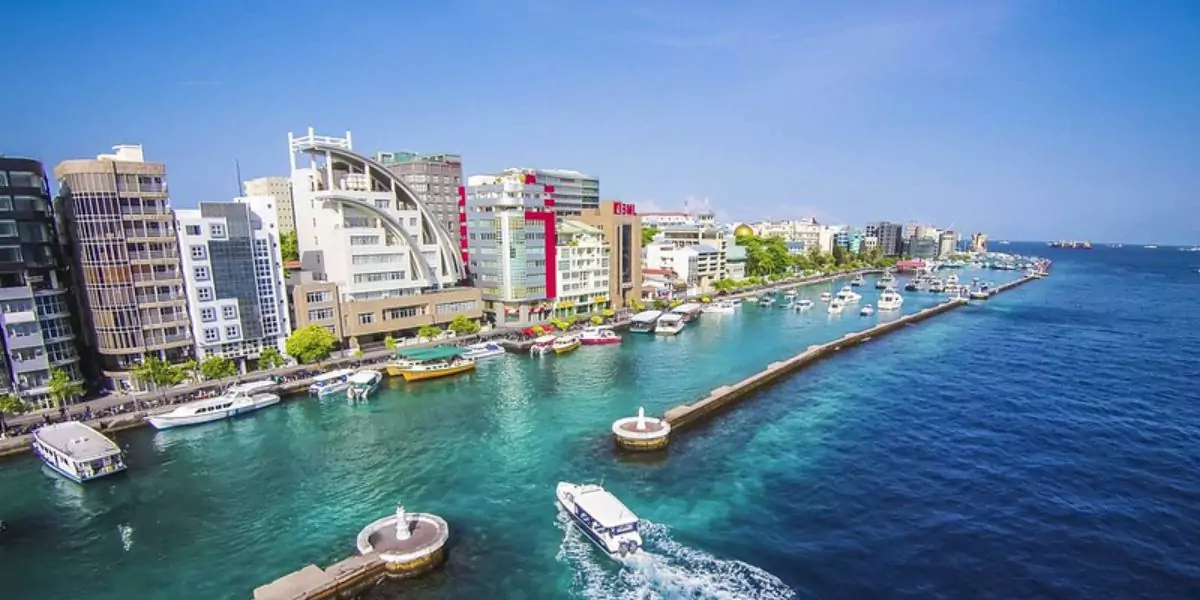 Etihad Airways Male Office Contact Details:
Etihad Airways Male Office Address
H. Athireege Aage
Lotus Goalhi
Male 20094
Republic of Maldives
Etihad Airways Male Office Contact Number
+960 300 6622
​​​​​​​​​​​​​​​​​​​​​​​​​​​​​​​​​​​​​​​​​​​​​​​​​​​Nearest Airport from Etihad Airways Male Office
Nearest Airport – Velana International Airport
Male Airport Address: Airport Main Rd, 22000, Maldives
Airport Phone Number: +960 332-3506
Airport Code – MLE
About Etihad Airways Corporate Office
| | |
| --- | --- |
| Headquarters | Khalifa City, Abu Dhabi, United Arab Emirates |
| Customer Care Number | 1800 123 3901 |
List of Aircraft Available with Etihad Airways
Airbus A319-100
Airbus A320-200
Airbus A320neo
Airbus A321-200
Airbus A321neo
Airbus A330-200
Airbus A330-300
Airbus A340-500
Airbus A340-600
Airbus A350-900
Airbus A380-800
Boeing 777-200LR
Boeing 777-300ER
Boeing 777-8
Boeing 777-9
Boeing 787-9
Airbus A330-200F
Boeing 747-400F
Boeing 747-8F
Boeing 777F
Visit Other Offices in Male
Concerns Can be Resolved by Etihad Airways in Male
| | | |
| --- | --- | --- |
| Seats Upgrade | Lost/Missing Luggage | Flight Change |
| Travel Insurance | Lounges at Airport | Visa on Arrival |
| Ticket Booking | Visa Information | Transit Information |
| Cancellation of Flight Ticket | In-Flight Meals | Refunds |
| Flight Rescheduling | Self-Service Kiosk Check-in | Premium Services |
| Online Check-in | Airport Counter Check-in | Sports Equipment |
| Flight Change | Baggage Allowance | In-Flight Wifi |
| Visa on Arrival | Information of Flight | Airport Wifi |
| Transit Information | Delayed Flights | Airport Transfers |
| Refunds | Animals and Pets Travel | Unaccompanied Minor |
Frequently Asked Questions (FAQs)
Can i Change flight dates with Etihad Airways from the Airport office of Male?
Yes, you can make changes to your booked ticket at the Male office but firstly you have to know the latest updates on Etihad Airways Flight Change Policy.
Can I book a flight using my Etihad Guest Miles at Etihad Airways Male Office?
Yes, all you need is the Etihad Guest Miles account number to book one.
Can I upgrade the flight seat of Etihad Airways to Business or First at the Male airport office?
Yes, passengers can request the class upgrade at the Etihad Airways Male office up to 3 hours before scheduled departure. 
How do I book the Unaccompanied Minor Service at Etihad airways booking office Male?
After you book the flight online, parent accompany the child at the Etihad check-in counter and produce the following documents – 
1. Flight confirmation
2. Unaccompanied minor receipts.
3. Parent's government issued photo ID
4. Unaccompanied minor's passport
What travel documents do I carry in order to book a flight ticket at the Male office?
Make sure to carry formal identification with you at all times. You can even think about carrying several identification cards, such as your passport, national ID card, and driver's license.