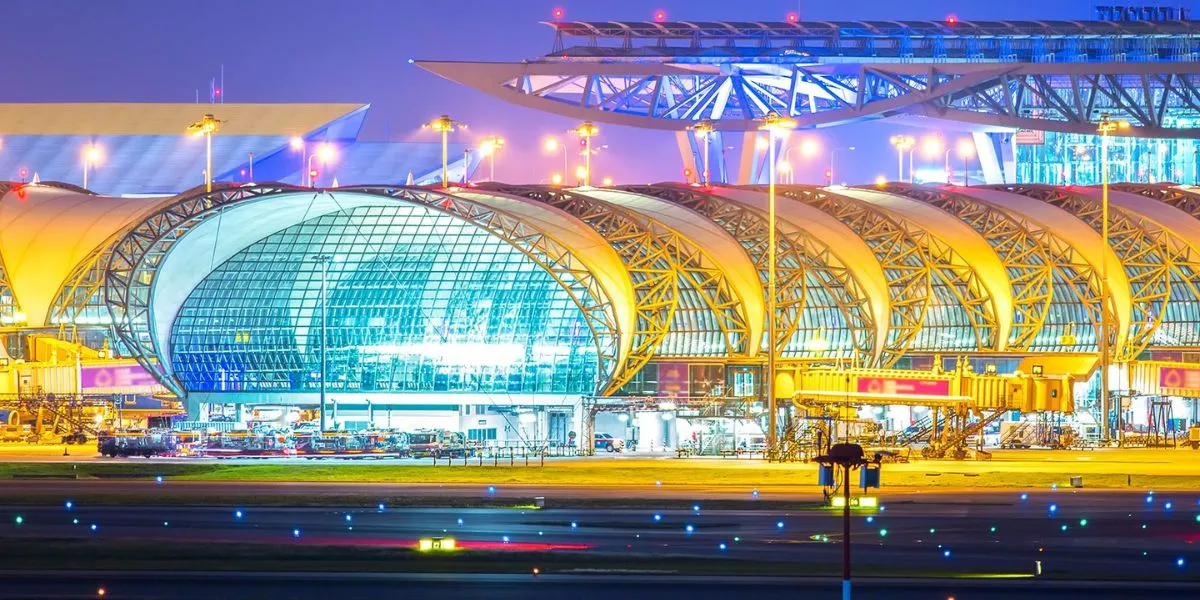 With more than 50,000 as of March 2020, Qatar Airways is operating smoothly globally. These professionals are one of the biggest reasons why this air operator is popular and successful. While traveling to or from certain locations, you will also get easy access to its city office. The Qatar Airways Bangkok Office has one of the finest and most well-informed teams. Their primary role is to handle customer queries and concerns.
Speaking about the inception of Qatar Airways, it was established on 22nd November 1993 by the Qatar Government. However, its operations started after a few months in January 1994. As a flag carrier of the country, it is serving numerous places globally at this moment. With headquarters at the Qatar Airways Towers, Doha, Qatar, the scheduled flights of this air operator are covering 6 continents and nearly 90 nations.
To cater to the different needs of its passengers, it has the best aircraft and planes in its fleet. The fleet of passenger flights is made of Airbus and Boeing planes. In addition to this, Qatar Airways also provides cost-effective cargo services to a number of routes within and outside this country. To make its cargo services better, it has high-tech and spacious models. These include Boeing 747-8F, Boeing 777F, and Boeing 777-8F in its fleet.
Apart from passenger flights and cargo services, Qatar Airways also has its corporate jet subsidiary. It is named Qatar Executive. Its fleet includes highly advanced and royal planes. Aircraft of Bombardier with models Challenger 605, Global 5000, and Global 5000s Vision is included. Along with these, Gulfstream planes are chosen too. It has the G650ER and G700 models.
For certain, with the best planes, multiple locations, and excellent services for passengers, this airline leads the aviation industry.
Connect to Qatar Airways Bangkok Office:
The state-owned air operator, Qatar Airways is always recognized for its outstanding services offered to its customers. While in Bangkok, people can easily reach out to the local office. By connecting with the team available here, you can find instant yet professionally-crafted solutions for all your issues and doubts.
| | |
| --- | --- |
| Qatar Airways Bangkok Office Address | 388 Exchange Tower, 21st Floor, Unit 2102 Sukhumvit Road, Klongtoey Bangkok 10110, Thailand |
| Qatar Airways Bangkok Office Contact Number | +66 2 618 0400 |
| Email | resbkk@th.qatarairways.com |
| Working Hours | Mon-Fri: 9:00 am to 5:30 pm, Closed on Weekend and Public Holidays |
| Customer Service Phone Number | +1 (877) 777-2827 |
| Help Center | Visit Here |
| Qatar Airways Online Check-In & Flight Status | Visit Here |
| Privilege Club | Visit Here |
| Qatar Airways Baggage Allowance | Visit Here |
| Nearest Airport | Suvarnabhumi International Airport (BKK) |
​​​​​​​​​​​​​​​​​​​​​​​​​​​​​​​​​​​​​​​​​​​​​​​​​​​Nearest Airport from Qatar Airways Bangkok Office
In Bangkok, Qatar Airways has its office at Suvarnabhumi International Airport. Just like other regional or city offices, you will have access to its skilled team here as well. People can go to this office and ask the professionals about the booking, check-in, baggage, boarding, flight status, and so on.
Bangkok Airport Name
Suvarnabhumi International Airport (BKK)
BKK Airport Address
999 Moo 1 Nong Prue, Bang Phli District, Samut Prakan 10540, Thailand
Airport Code
IATA: BKK
ICAO: VTBS
Total Number of Terminal
One Terminal
Arrival and Departure Terminal of Qatar Airways at Bangkok Airport
Terminal 1
Bangkok Airport Location
Get Direction
Qatar Airways Headquarters Address and Contact Details
There can be instances wherein your queries remain unanswered for a longer period, you have any specific requirement, or you want to share a concern about something. You can head to the headquarters of Qatar Airways. Located in the Qatar Airways Tower 1 in Doha, you are advised to collect the complete address as well as contact details in advance.
| | |
| --- | --- |
| Qatar Airways Headquarters Address | Qatar Airways Towers 1, Next to Al Manna Building, Airport Road, Doha, Qatar |
| Phone Number | +974 4022 6000 |
| Fax Number | +974 4462 1533 |
| Email ID | infodesk@qatarairways.com |
| Established on | November 22, 1993 |
Types of Planes / Aircraft available with Qatar Airways 
To help customers enjoy their journey and have peace of mind while traveling, Qatar Airways has the most advanced types of planes and aircraft available in its fleet. For passenger services, they have Airbus and Boeing planes. Also, its cargo facilities are solely dependent on high-tech Boeing aircraft. The fleet of Qatar Executive, on the other hand, has Bombardier and Gulfstream planes.
Airbus A320:
Airbus A330:
Airbus A350:
Boeing 777:
Boeing 787 Dreamliner:
List of Additional Queries that Qatar Airways Bangkok  Office Can Resolve
Resolving customers' queries in the least possible time is the main aim of the Bangkok Office of Qatar Airways. The team available here is capable of providing solutions to your queries associated with booking, cancellations, check-in, refunds, and so on. However, you must check the availability of this team in advance to avoid any confusion.
Flight Ticket Booking
Flight Ticket Cancellation
Flight Ticket Rescheduling
Online Check-in
Airport Counter Check-in
Airport Self Service Kiosk Check-in
Unaccompanied Minor Service
Baggage Allowance
Duty Free Allowance
Flight Information
Airport Lounges
Visa Information
Missing Luggage
Immigration Services
In-Flight Wifi
Airport Wifi
In-Flight Entertainment
Airport Facilities
Delayed Flights
Visa on Arrival
First & Business Class Enquiries
Economy Class Seats Enquiries
KrisFlyer Membership Services
In-Flight Meals
Services Available with Qatar Airways Bangkok Office
Being a top-notch player in this arena, this airline always puts its best foot forward, particularly when it comes to its services. No matter what type of query customers have, they have professionals to resolve the same without holding them for a longer period. But yes, you must check the address and other contact details of the Qatar Airways Office in Bangkok to avail of its outstanding services.
A Comfortable Journey
Along with the best types of aircraft and planes in its fleet, Qatar Airways offers different cabin classes. So, people can choose the best as per their comfort and needs. Each plane is spacious, loaded with new-age safety features, and has comfortable sitting to let passengers double the joy of their journey.
Priority Flight Boarding
To enjoy priority boarding, you will either need a booking in the higher class (Business or First) or earn elite status in this airline's frequent flyer program. By having one of these, you can end long and tiring queues at the time of boarding. You can dial the Qatar Airways Bangkok phone number and easily collect the necessary details about the same.
Cancel Your Booking
Irrespective of the reason for your flight cancellation, passengers are provided with multiple yet convenient methods for the same. They can cancel tickets online and offline. In case there is any doubt, they can also call the helpline number and request the Qatar executive to initiate the same. You will need to mention the reason and may need to show the relevant document for claiming refunds.
Reserving Flight Tickets
Be it a domestic or an international journey, travelers will be happy to know that they can book tickets easily with Qatar Airways. Then can utilize the official website or the mobile app for quick and online bookings. For offline bookings, they can take the help of the nearest ticket office. Or, they can dial the contact number.
Hotel Bookings
Travelers can book hotel stays through Qatar Airways and save up to a fine percentage on every booking. You can even save more by booking the same with your flight tickets. The airline has a wide network of 3-5 star hotels. Therefore, you can choose them as per your needs, travel requirements, and budget.
Different Ways to Check in
To save more time and keep your travel day less stressed, you should opt for online check-in via the official website or mobile app. In case you hesitate and need professional assistance, you must do it at the Qatar Airways Bangkok Airport Office's check-in counter. But make sure you reach the airport on or before the time for the offline process.
Alter Your Booking
When there is a sudden change in your travel plans, do not be concerned. Just opt for the flight change service offered by Qatar Airways. As per this, you will be allowed to change your travel date, time, day, cabin class, and even the arrival destination. But you are advised to read the rules before anything.
Freight Services
To cater to cargo facilities, Qatar Airways has a specialized fleet. You can opt for the same and transport your extra luggage, live animals, and other delicate items most safely. However, it is a good idea to collect the necessary details i.e. applicable rules, charges, items permitted, and so on.
Final Thoughts
Flight services are something that helps Qatar Airways stand out among the rest. Be it quick solutions or ease of availability, this airline also ensures professional help for its passengers. People can choose to connect with them through the phone call or directly visit the nearest ticketing/sales/customer care office for better assistance and aid.
Check More Details of Qatar Airways Offices Here:
FAQs
What are the requirements to claim Lost baggage at Qatar Airways Office in Bangkok ?
There will be the issuance of a Property Irregularity Report (commonly known as PIR). Once you have departed the airport, you must file a written claim at the Qatar airways online booking office in Bangkok  within seven days. Reports of mishandled baggage must be submitted, at the latest, seven days after the day the baggage was received.
Can I Book Cargo service from Qatar Airways Bangkok  Office?
Yes. Keep a note of the following documents that needs to be submitted at the Qatar Airways Bangkok  office – 
1: Instruction manual of the dispatch of goods
2: Photo ID of shipper
3: Security declaration
4: Inner content of the consignment
Does Qatar Airways Bangkok  Office allow me to make modifications on my ticket?
Yes, provided that you must make changes to your Qatar Airways flight at least 3 hours before departure. 
Can I cancel my flight for FREE at Qatar Airways Ticketing Office at Bangkok ?
Yes, flights originating to and from the US and Canada are eligible for free cancellation within 24 hours of purchase.
Can I book an unaccompanied minors Services from Qatar Airlines Office?
Yes, passengers can book a flight for minors travelling alone from the Qatar Airways offices in Bangkok.
What to bring at Qatar Airlines office in order to cancel the flight?
All you need is the 13-digit ticket number or 6-digit booking reference to request flight cancellation. 
Can I request a refund if my flight has a schedule change?
Passengers should always be informed of schedule changes at least 14 days beforehand, and changes should only be made to the time or date, not the flight number.
Qatar Airways Offices Other Locations